About Grace Stage Light
About Stage Light Mall
In 2009 the Grace Stage Lighting factory was established. After ten years of precipitation, the tacit cooperation of the team, the careful collaboration of high-quality parts suppliers, and customers from more than 90 countries worldwide. Grace Stage Lighting is growing steadily. In 2020, a sudden epidemic swept the world. At this time, Doris was appointed to take over as the general manager of Grace Stage Lighting. A series of corporate cultures have been formulated to unite Grace's partners and carry forward the spirit of hard work. Not only has the company not been affected by the epidemic, but it has doubled its performance for three consecutive years. In 2021, the shopping website of Grace Stage Lighting will be opened:

www.stagelightmall.com

. In 2022, a new brand will be created:

Igracelite.
In the future, Grace Stage Light people will focus on continuous innovation and research, and development of products, as always, adhere to the efficient and rigorous business philosophy and continue to maintain a consistent professional standard to provide customers with complete stage lights one-stop service.
Doris Wong
OWNER
Grace Co-founder Doris Wong was born in 1989, in Hunan Shaoyang City. She grew up and study hard in a poor village, where she lived in a wooden house. But the person in the village were all very friendly, every night all the villagers will gather together for dinner in the square of the village, talk about everything. But the lights in the village were dim, which also inspired her love for lighting and stage lighting.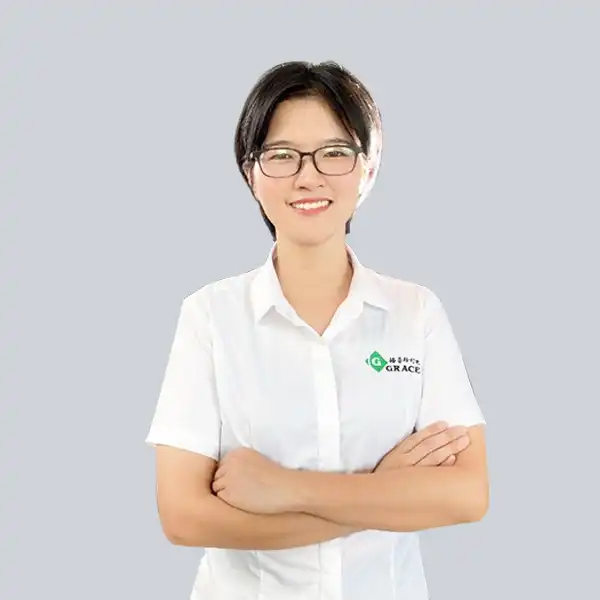 Jessica Zhang
DIRECTOR OF SALES
With more than 14 years of stage lights export experience and being a sincere, patient, and professional sales manager, Jessica's personality and smile are infectious, and her ability to relate and be transparent makes all of grace lighting's customers feel comfortable and secure in knowing that they are receiving a kind experience. So willing to share the stage lights industrial trend and the market hot sale items, you are sure easy to get what you need. You will not be disappointed as her integrity, positive attitude, and attention to detail is unmatched.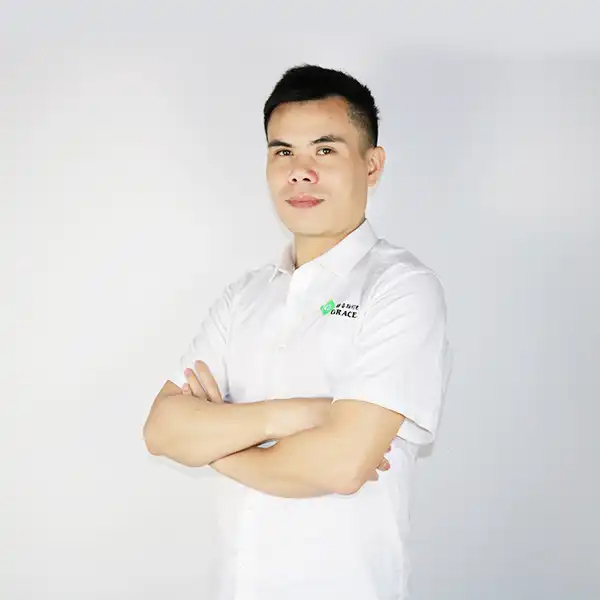 John Huang
PURCHASING DIRECTOR
With 12 years of industry procurement experience, he has stringent requirements for the raw materials purchased. He is a person who pursues the details extremely. Therefore, our products have been selected and checked from the source, which significantly improves the qualification rate of finished products. Through 12 years of strict control of suppliers, we already have a group of high-quality partners to escort Grace Stage Light.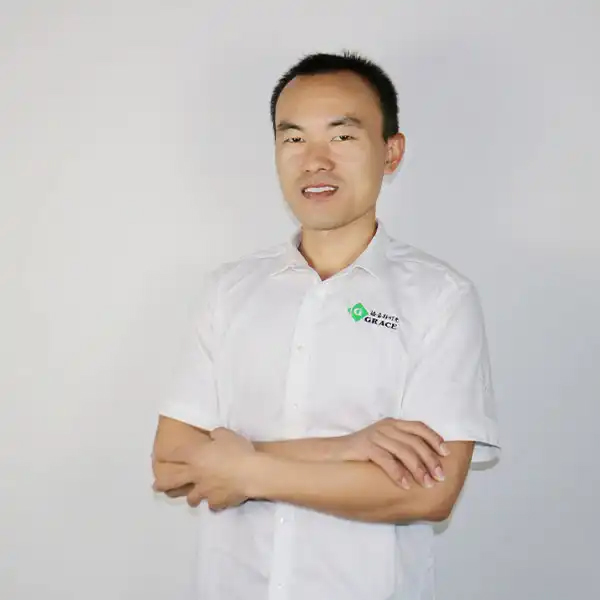 Jack Zhu
PRODUCTION MANAGER
15 years of production management experience in the stage lighting industry, superior technology plus rich production management and quality control experience. To ensure product quality, the customer's order is completed as soon as possible. We strictly control production, innovate new products, and break through ourselves.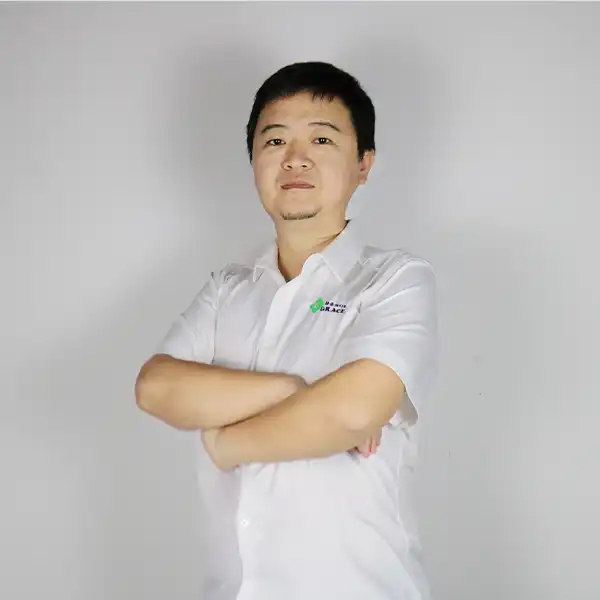 Leon Fu
OPERATIONS DIRECTOR
Another Co-founder of Foshan Grace Lighting Equipment Co., Ltd. (Grace Stage Lighting Industrial Co., Ltd.) has been involved in the stage lights industry since 2006. In 2006, by chance, this master, who was still studying in Germany, entered the stage lights industry and became a stage lights SOHO. In 2007, he returned to China, opened a trading company focusing on professional stage lights, and accumulated many customer resources and foreign trade information.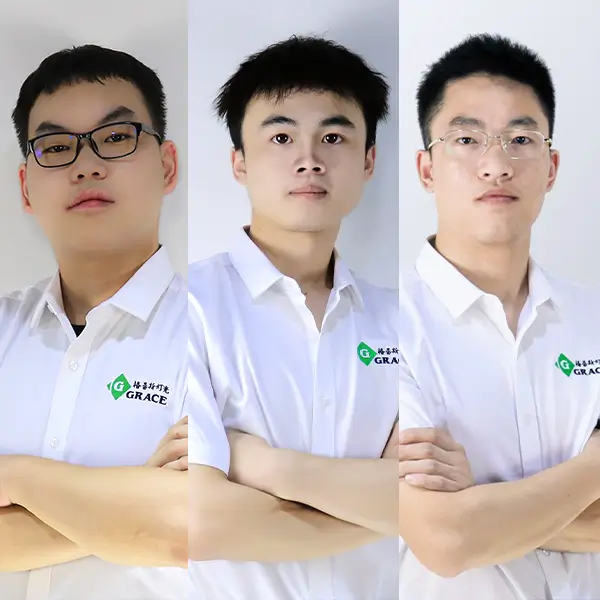 After Sales Service Team
AFTER SALES
Grace Stage Lighting always attaches the most important to the satisfaction of the customers.We have always had a team dealing with after-sales. Customers first.